The Young Turks: Put Two Men In A Cage And Make Them Fight Because God Intended It – Message From A Church Near You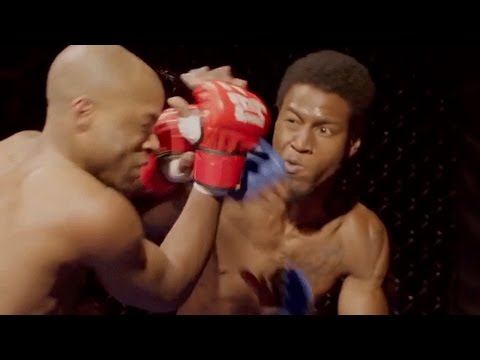 There is a growing movement in the Evangelical church to take christian faith to the octagon. Yet again, people take the bible and make it mean whatever they want it to mean. Didn't Jesus say to turn the other cheek? An MMA fight is the product of years of training in stand up and ground fighting, and then more time still to put it all together.
One pastor says it is about bringing masculinity back into the church – and then blames Christianity for feminizing men. I dont know exactly what to tell people like this. I know a few lady fighters, and I am quite sure that their skills as fighters don't stop them from being as feminine as they want to be, in the proper sense. But then again, if we ever say that femininity is a cultivated way of being, perhaps masculinity is something for men that should not merely be left to chance.
But fighting is about something else, otherwise, there wouldnt be any LGBTQ athletes in sport. I am sure there are other fighters out there beside Nong Toom the transgendered Muay Thai fighter, while being much less visible possess more than the common traits associated with ones sexual identity.
When I had my two Muay Thai tournament fights, what passed through my mind as I stepped on the mats was how I was completely stripped of all artifice the moment it began.  Its not about anything else but the fight. Mommy and daddy arent there to hold you hand; noone cares about your social class or the languages you speak or the way you keep your hair. Just fight as well as you can and be done.
But as much as I love MMA, I would never say its for everybody. I am looking forward to discussing this with my friend who is in a gender studies & women's studies program presently.
Official Trailer: